The holidays are upon us again! Are you stumped for ideas on what to give that special feminist on your list? Well, I've got some ideas for you:
Because let's be honest. How many contemporary feminists, much less the general population, have read this little work that many claim sparked the feminist movement? For those that find Friedan's piece as problematic and disheartening as I did—it really is a dated book—try Stephanie Coontz's A Strange Stirring which explores the reactions and context of Friedan's piece without the added benefit of homophobia and racism.
I'm still fascinated by the idea. Though that isn't exactly a place I would stick wool personally, I think it is a cool art project.
What better way to spread holiday cheer than to remind someone that their ideology reminds you of the movement that almost destroyed Europe and killed 6 million people. Bonus points if the feminist is Jewish 😉
I personally prefer the feminist killjoy jewelry on Etsy. I feel like its just easier to wear a warning before anyone starts debating with me.
4. A year's supply of birth control*
Hey, it's better than Obamacare paying for it, and let's face, it the Republicans are gunning for it. And that shit can get expensive! Maybe even consider this brand that turns prescriptions into a donation to charity. Libertarian solution to both your medical needs and charity needs?
5. A vibrator*
It's honestly what every lady wants (and lots of men, too!). If you are partnered and your partner is into that sort of thing, Erica Moen's Oh Joy Sex Toy comic series has some great suggestions. What better gift to give than a healthy dose of sex positivism! Especially with the added bonus of toys. Bonus points if your gift recipient is a Harry Potter fan and you find the discontinued vibrating Harry Potter broom. Come on Mattel, you knew what that was when you put it on the market. 😉
May I suggest a lot of Beyonce and P!nk, or if you feel the way of Riot grrrl maybe some Bikini Kill or The Raincoats.
There is nothing better than normalizing lady parts for Christmas. I don't think these even need wrapping paper. The little rosebuds on the puppets are pretty enough.
8. A subscription to awesome feminist media
I mean TOL is free and has some great feminist content (Gina kindly reminds me that TOL is not a feminist publication, but we are feminist friendly at times), but even awesome bloggers read magazines right? such as Bitch, Bust, or Ms.  If you're on a budget, I think suggestions of great libertarian feminist media would be great as well! Check out SexandtheState, Slutocracy, or the Association of Libertarian Feminists.
9. A gift that supports an awesome feminist cause
Specifically a gift that actually benefits a cause and doesn't just "raise awareness" (as in pads a company's pockets off of the backs of a serious issue by claiming their product helps a cause when it doesn't). I suggest anything from the Somaly Mam Foundation Store. The gifts may be a bit pricier here, but it is because part of the cost goes to job training for former child sex slaves rescued from brothels. The foundation gives them shelter and teaches them skills like sewing to help them evade an unwanted return to the sex industry.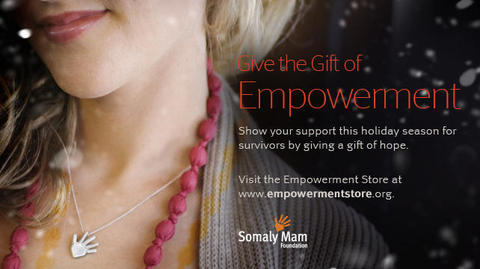 10. A great feminist TV show
A box set of all of the sultry seasons of The L Word, the joyous collection that is the first season of Orange Is The New Black, the feminist powerhouse that is Leslie Knope in Parks and Recreation, and of course the ever lovely Special Victims Unit.
OK, so maybe just a subscription to Netflix would work?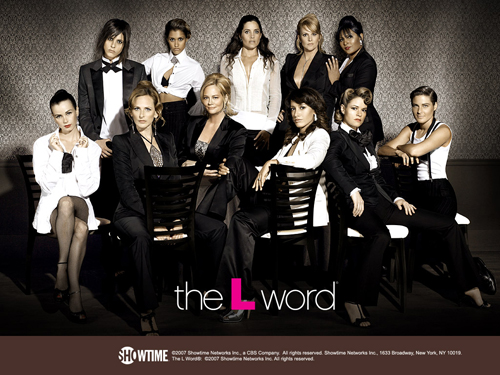 All suggestions served up with snark, sass, and a smidgen of seriousness. Happy Holidays and a Patriarchy free New Year.
*Remember that feminism is all about diversity, so consider the special needs of your feminazi this holiday season before you take any of my suggestions (especially numbers 4 and 5).